---
Why we choose AHIRUYAH
---
---
---
AHIRUYAH is offering 3 types of the rooms.!
* check in 15:00  /  check out 11:00 *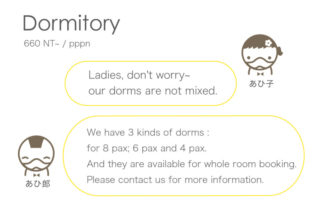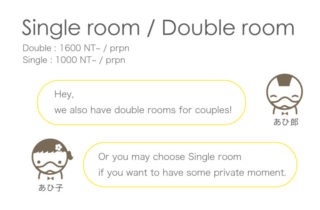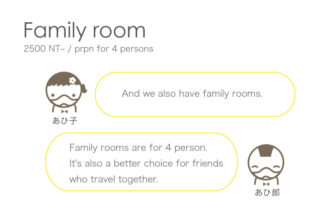 ---
---
・If your legs are very long,you can get to AHIRUYAH just 1 minute from the Formosa Boulevard Station.

・Im very sorry, if you can smell the stinky tofu. Because AHIRUYAH is too close to the famous Liuhe night market.

・Im really sorry, AHIRUYAH deprives you of a deep Kaohsiung

because AHIRUYAH is located of the center of the center of Kaohsiung.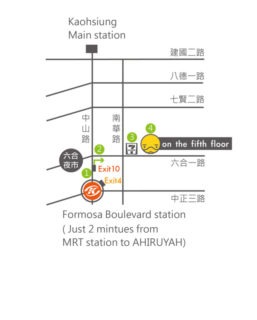 How to get to AHIRUYAH
① Formosa Boulevard StationExit No.10.
※There's no elevator at Exit No.10.
Please get out at Exit No.4 if you are carrying big luggage.
And you will see Exit No.10 at your left hand
if you get out at the No.4.
② Please go straight when you get out at Exit No.10, and turn right at the first crossroad.
③ There's a 7-11 on your left side.
④ AHIRUYAH Guest House is on the 5th floor of the same building (Fujia Building, the entrance is next to the ATM. Please refer to the attached photo)。
*address:高雄市新興區六合一路158號5樓
*mobile phone:0963-806-800 / Landline phone : (+886) 07-2352638
---
---
---
---
KAOHSIUNG(TAIWAN) views

KAOHSIUNG(TAIWAN) food&sweets
KAOHSIUNG(TAIWAN) night views
KAOHSIUNG(TAIWAN) everydays
AHIRUYAH